Elegantly deliver material samples into the hands of interior designers and architects.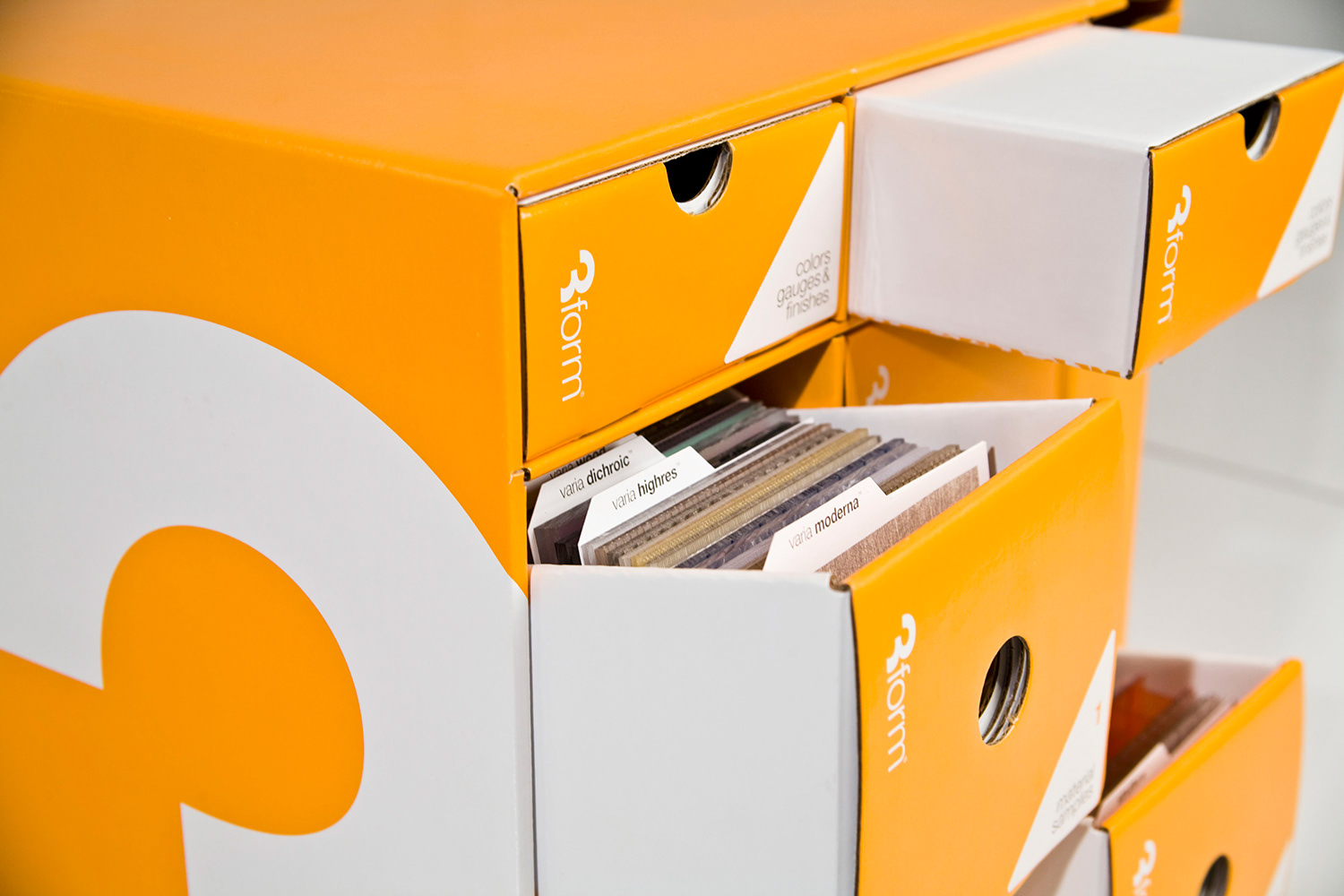 Material libraries are usually cluttered and ugly messes. Manufacturers are competing for visibility and shelf space. Sales reps are trying to keep samples organized and up to date while servicing as many as 500 large and small clients within their territory.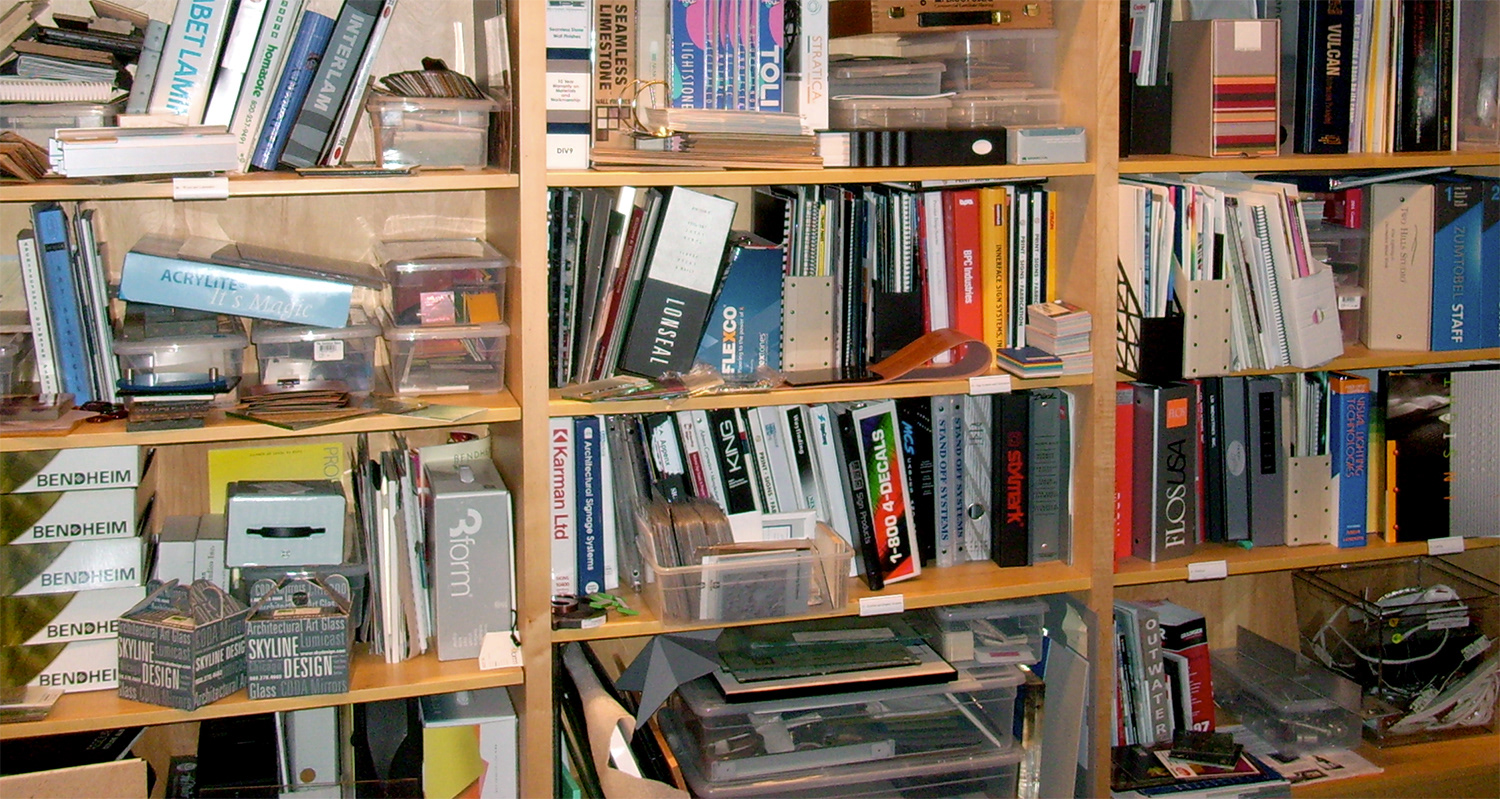 The light grey sample box was hard to find in the library. The box was constructed in a way that required taking it off the shelf to open and access the samples. It was a one-size-fits-all solution with no potential for expansion.
​​​​​​​
A modular drawer system based on a one module cube leveraging the vivid orange brand color. Five unique sizes were designed to accommodate the wide range of A&D firm sizes. To reduce design and production costs, the kits were designed in a way that utilized common components. To save on shipping and warehousing all the parts were designed to be flat-packed.